Katy Perry: 'E.T.' in Viktor & Rolf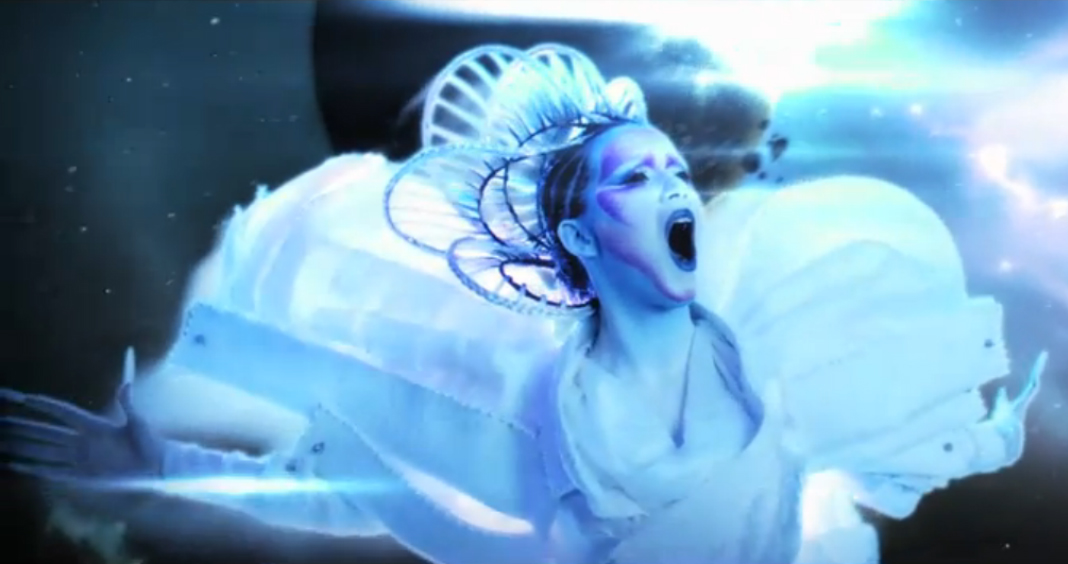 There's been murmurs that Katy Perry's new video for her song "E.T." is a Lady Gaga knockoff. I think it's just evidence of where are culture is going & how we're all so interested in space and extraterrestrial possibilities. Plus, Katy's video is so much more relevant to her song & it's not like she just recorded it after she saw Gaga's "Born This Way" video.
I'm not in love with the song, but it's decent & it does a good job to highlight Katy Perry's voice, which I think is really great (wish she'd do some rock!). The visuals in the video are really amazing and, of course, my fashion goggles immediately spotted the show-closing bride gown from Viktor & Rolf spring 2011. Love it!