Solange is Royal in White for Wedding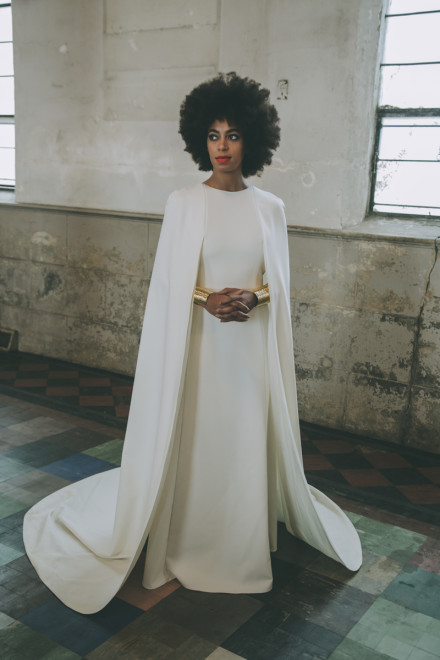 Solange Knowles wed video director Alan Ferguson on November 16 in New Orleans, LA. As to be expected from the performer, who's been known to march to her own beat, the aesthetics were unique, refined, and stunningly beautiful.
Knowles and Ferguson arrived at the ceremony on white bicycles and the bride wore a jumpsuit by Stephane Rolland. For the ceremony, Solange wore a gown by Humberto Leon for Kenzo, which made her look like royalty. Her wedding party included a troupe of ladies dressed in white, including her superstar sister Beyonce and rising star (and TFC fave) Janelle Monae.
According to Vogue.com, the singer walked down the aisle to Donny Hathaway's, "I Love the Lord, He Heard My Cry." See more photos at Vogue.com