The Cushnie et Ochs show is much Juicier with the right music…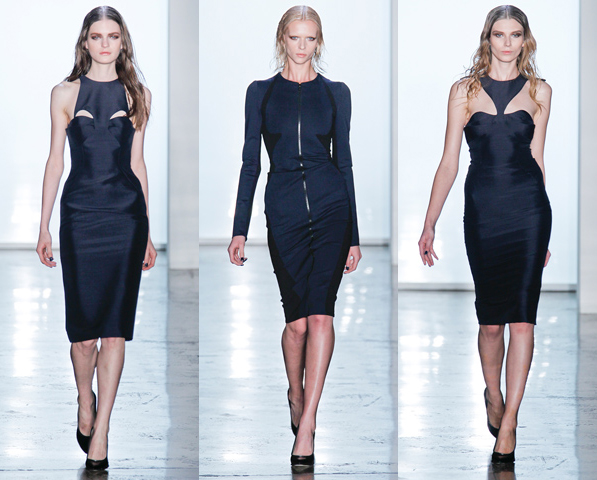 NYC-based label Cushnie et Ochs has consistently been one of my favorites each season. When, I saw the recent show for Fall 2012 I loved the sleek tailoring and color sensibility, as usual, but wasn't gasping in fashion rapture like I have for other seasons of this brand. That changed when I got to see the show again with it's original music.
The first time I saw the show it was via Livestream feed, which ran the show with some underwhelming stock tunes. The show's real music, however, was the perfect punch for the sexy collection. See the collection with the proper music on firstcomesfashion.com. The marriage and sound and sight here is as exciting the Marc Jacobs show from Fall 2011 that showed with Marilyn Manson's "Beautiful People" – perfect!
This song heard at the start end closing of the show is "Juices" by Parallel Dance Ensemble
. The video for the song is genius: hilarious, weird, and somehow smoking hot all at once. Check it out:

One Response to "The Cushnie et Ochs show is much Juicier with the right music…"