Lady Gaga Walks Mugler Show, Premieres 'Government Hooker'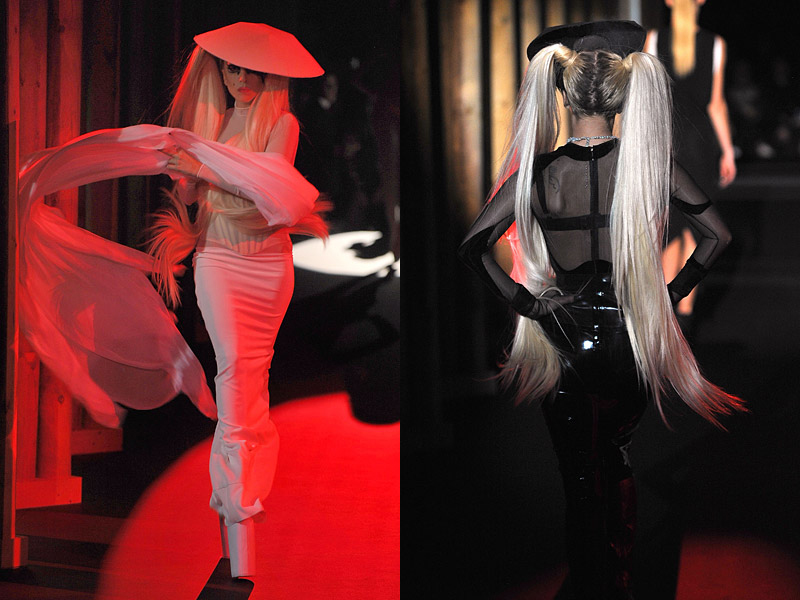 Lady Gaga made two debuts in Paris today: herself as a runway model and her new song "Government Hooker" from her new album Born This Way. The fashion show that contain all of this gaga madness was itself another debut – that of the pop star's stylist's Nicola Formachetti as creative director of Thierry Mugler. Check out a chunk of the show & song in the video below.
You gotta hand it to her – the girl can walk! Many of those pros where having trouble with the sky-high platform heels, but Gaga really worked it.
Photos via MTV.com