Lady Gaga Covers Harper's Bazaar May 2011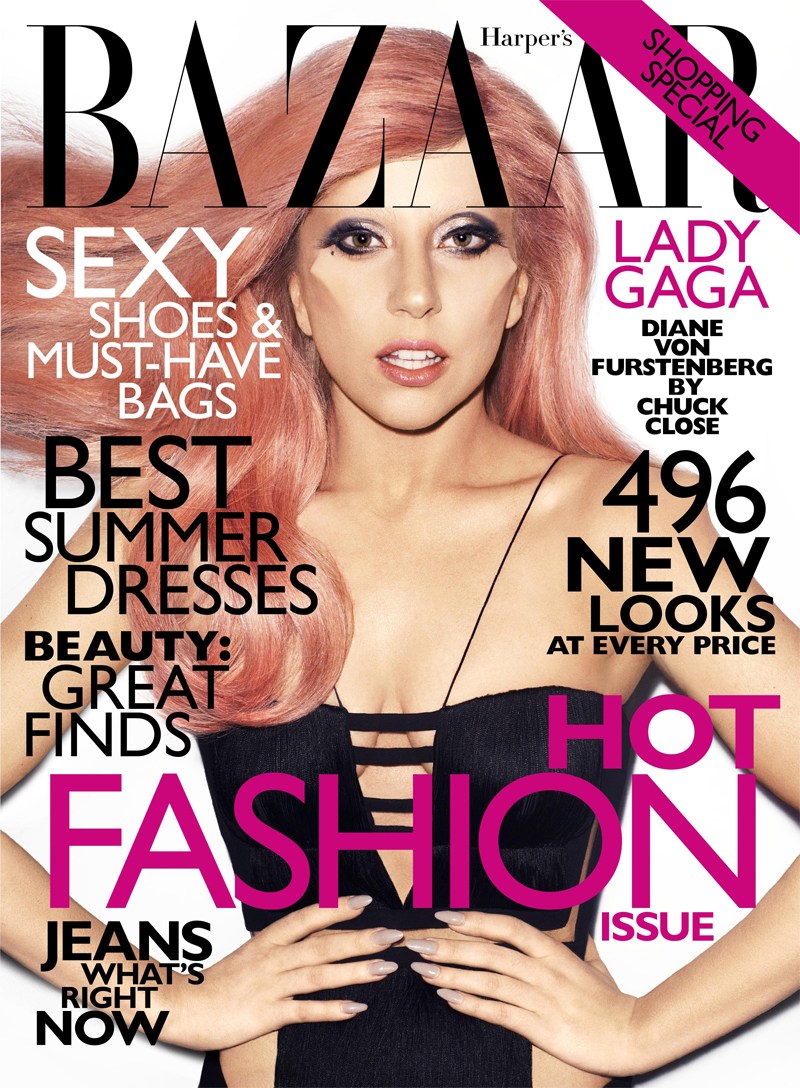 Lady Gaga is on yet another fashion magazine cover. This time, one for Harper's Bazaar May 2011. On the cover the singer sports strawberry blonde locks and her infamous cheekbone points, which I assumed where prosthetics, not implants… but are they?
"Well, first of all," she says, "they're not prosthetics. They're my bones."

"They've always been inside of me, but I have been waiting for the right time to reveal to the universe who I truly am."

"They come out when I'm inspired."

"I have never had plastic surgery, and there are many pop singers who have. I think that promoting insecurity in the form of plastic surgery is infinitely more harmful than an artistic expression related to body modification."
In the interview with Derek Blasberg, Gaga also makes some colorful statements about moving to L.A. from NYC.
"I had all these number-one records, and I had sold all these albums, and it was sort of this turning point: Am I going to try and embrace Hollywood and assimilate to that culture?" Suffice to say, it didn't work out. "I put my toe in that water, and it was a Kegel-exercise vaginal reaction where I clenched and had to retract immediately… I ran furiously back to New York, to my old apartment, and I hung out with my friends, and I went to the same bars."
Completely left field, but would we expect anything less from the entertainer, who's provocative persona is every bit as important to her success as her music? Seems her analogy would have been better formed with a different nether-regioned orifice, but the image wouldn't have been as sexy, now would it?
Add the fact that the photographer for the cover and inner spread photos was Terry Richardson (who, pervert allegations not-withstanding, is totally overrated) and the raunchiness can't be stopped. More photos below and even more, including one with a 5-boobed Gaga at harpersbazaar.com.