Automatic Loveletter's Juliet Simms on 'The Voice'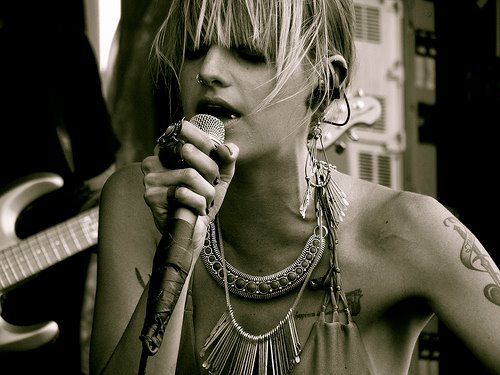 I haven't found myself rapt by a televised singing competition since season 2 or 3 of American Idol. Still, every now and again I catch a performance from a show that give you that little jolt of electricity and sends you off to hear (and see more). Such is the case with Juliet Simms, who appeared on "The Voice" last evening. The petite rocker managed to turn the heads of 3 of 4 judges with her rendition of The Beatles' "Oh! My Darling." I love Juliet's voice, command of the stage, and to top it off she has killer style. Check out these shots from her Facebook page.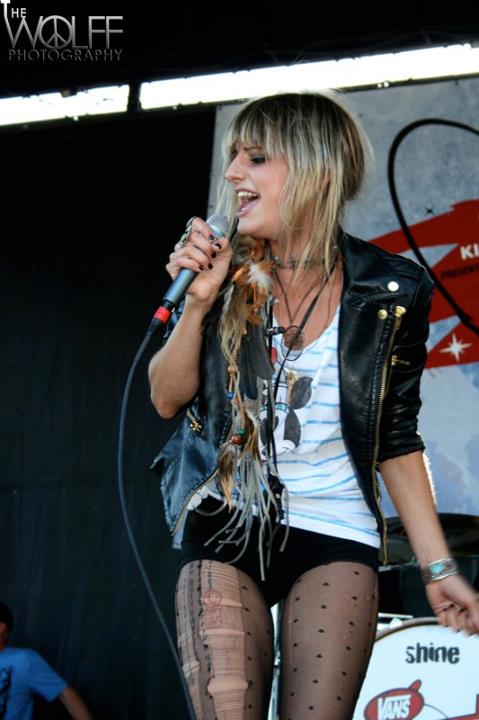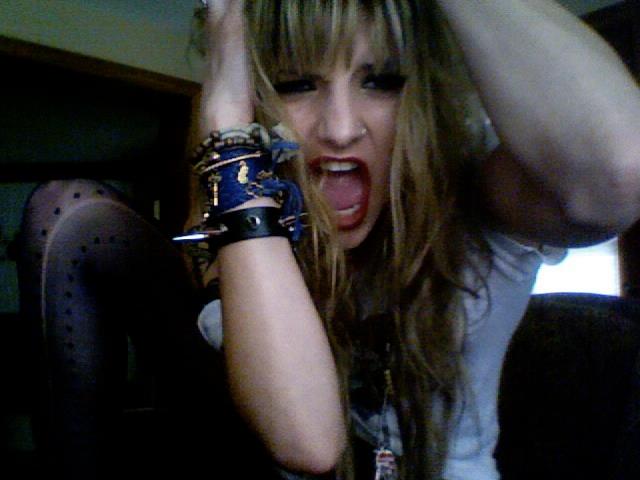 Simms appeared on a portion of the Vans Warped Tour last year with band Automatic Loveletter. She also recorded the band's recent acoustic album, The Kids Will Take Their Monsters On, which was released on Paper + Plastick Records. It's not clear whether the singer was serving as just temporary pipes for the band, but in any case her appearance on the primetime show should get the band some attention. From a quick visit to their MySpace page, it sounds like they've got potential, but so far Juliet's voice is their biggest asset.
Check out Juliet's performance on "The Voice" below, following by a outfit inspired by her look on the show.
One Response to "Automatic Loveletter's Juliet Simms on 'The Voice'"