Madonna: 'Give Me All Your Luvin" Featuring M.I.A. and Nicki Minaj
Madonna's latest video for "Give Me All Your Luvin'" premiered today and is infused with football themes just in time for the pop legend's Super Bowl performance.
The song itself is pretty lackluster – a run of the mill pop diddy that leans on the younger, more Twitter-friendly star power of rappers Nicki Minaj and M.I.A. It's an obvious (and somewhat) embarrassing bid to court the MTV-teeny-bop audience that the Nicki, especially, has a vice grip on.
That said, the video does have it's degree of eye candy. The fashion is nice, but not so extreme as to become costumey as we often see from the likes of Lady Gaga & Nicki Minaj. The lace dresses at the end of the video are particularly nice.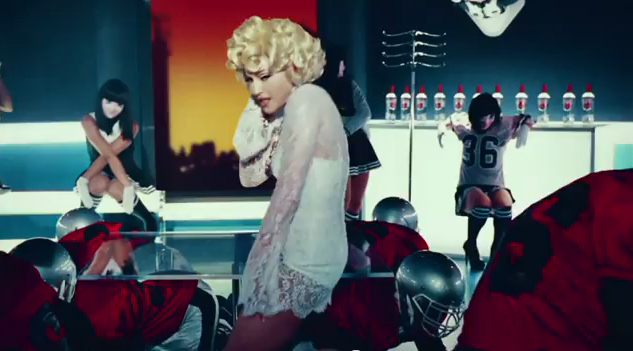 Whether or not your like this song/video, you've gotta respect the industry genius that is Madonna (and her team). She's got staying power and "comeback" chops that few have matched. Her press presence right now is enormous, thanks to the aformentioned Super Bowl gig and the release of her directorial debut in feature film W.E. Check out the retrospective of her Vogue covers here. This one below from 1992 stand out for me. Amazing how quickly 20 years can pass. photo: vogue.com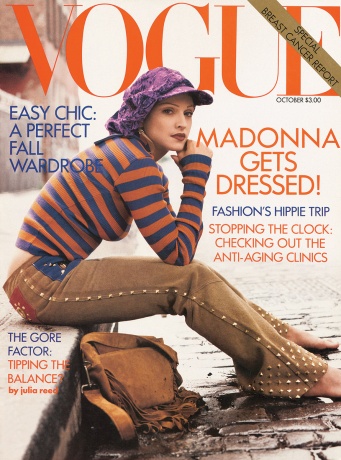 One Response to "Madonna: 'Give Me All Your Luvin" Featuring M.I.A. and Nicki Minaj"